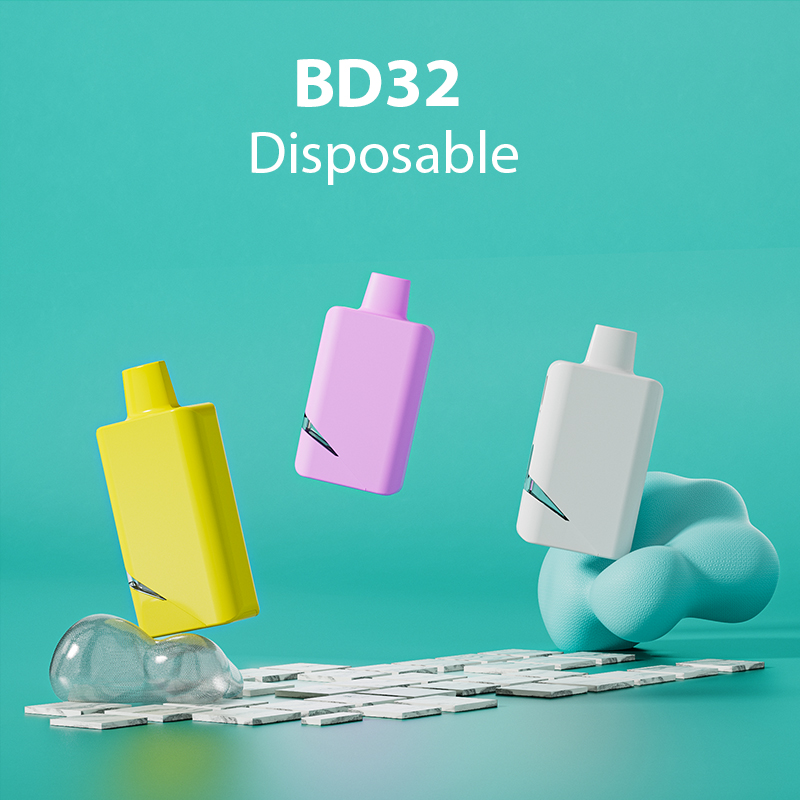 Electronic smoking devices have grown in popularity in recent years, with thousands of smokers turning to this healthier and more environmentally friendly method. A variety of e-cigarette products have appeared on the market, and one of the products that has attracted much attention is BD32.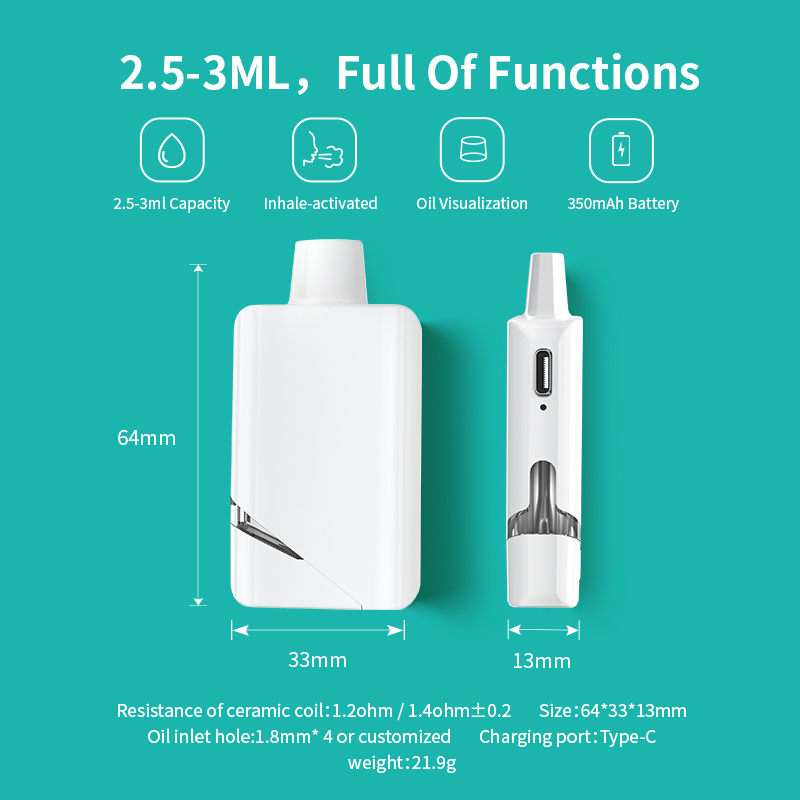 BD32 is a 2.5-3ml disposable electronic smoking device with a unique feature – a preheating button. In the past, many people encountered a problem when vaping e-cigarettes, which was that it took a few puffs during the first use to really develop the unique flavor and smoke. However, the BD32's preheat button can perfectly solve this problem.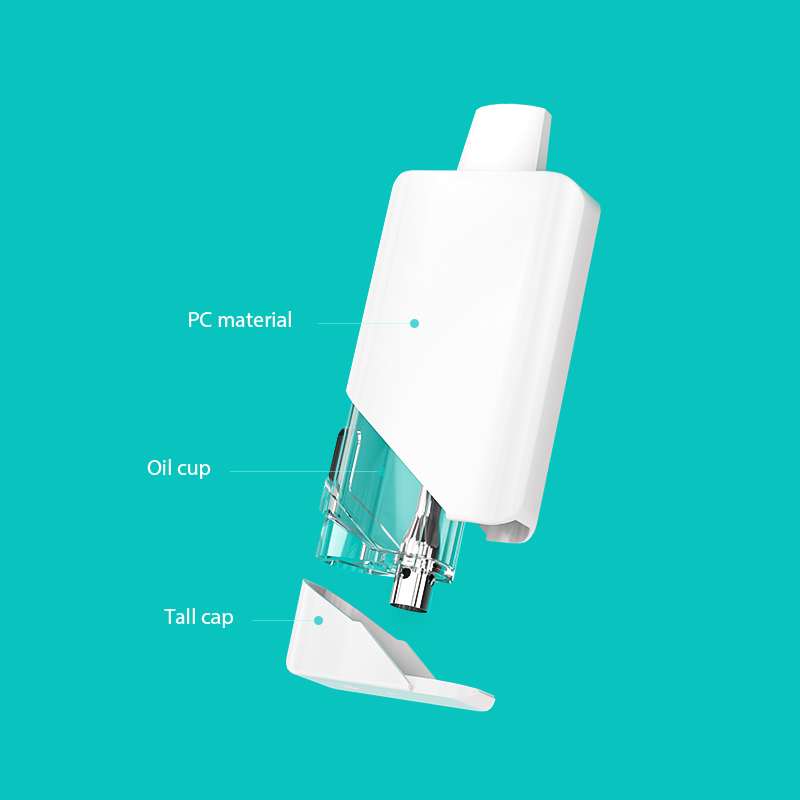 The preheat button is one of the most eye-catching features of the BD32. When we press this small button, the heating element inside the e-cigarette is activated to quickly heat the e-cigarette liquid to the ideal temperature. In this way, when we smoke e-cigarettes, we can immediately feel the rich flavor and smooth smoke.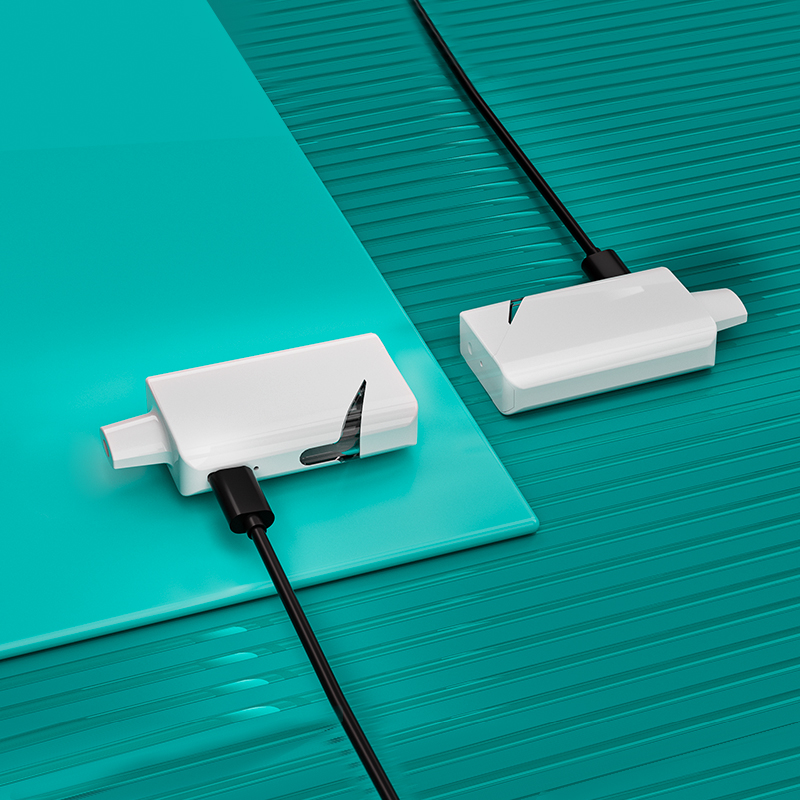 In addition to the innovative design of the preheat button, the BD32 also has many other eye-catching features. First of all, it is disposable, so we don't have to worry about the trouble of cleaning and maintenance. Once the e-cigarette liquid is exhausted, we just need to throw it away and buy a new one.
Secondly, the 2.5-3ml capacity of BD32 is ideal for smokers. The capacity is neither too small to satisfy the needs of the smoker nor too large to be wasteful. In addition, BD32 has a wide variety of e-cigarette liquids to meet the taste needs of various smokers.
BD32 also uses advanced battery technology, allowing us to enjoy long-lasting and stable battery life during smoking. No need to worry about the battery suddenly dying and ruining our smoking experience. In addition, BD32 also has a leak-proof design to ensure that we don't have to worry about the leakage of smoke liquid during use.
The design of BD32 is ergonomic and feels comfortable in the hand. And its compact size makes BD32 easy to carry, and we can enjoy the wonderful taste inside anytime and anywhere. Whether in the office, in a coffee shop, or outdoors, putting the BD32 in our pocket or bag is never a problem.
For those who have higher pursuit of health and environmental protection, BD32 is a rare choice. It contains no harmful substances and does not produce second-hand smoke. Compared with traditional tobacco products, BD32 is a safer way to smoke, which not only takes care of our own health, but also respects the rights and interests of others and the cleanliness of the environment.
All in all, the BD32 is an eye-catching 2.5-3ml disposable electronic smoking device equipped with a unique preheat button. Its advanced design and innovative features make vaping more enjoyable and pay more attention to health and environmental protection. If you are looking for a novel way to smoke electronically, BD32 is definitely a choice you shouldn't miss.
---
Post time: Oct-21-2023